What will Brexit mean for our bacon?
The United Kingdom imports the majority of the pork products we consume, from loins to bacon. With 17 months to go until we are due to leave the European Union, how will Brexit affect our pork?
Denmark is the main supplier of the UK's imported pork. There are thousands of pig farms across the country and pork is the Danes' third most valuable export.
And it is Jutland which is the heart of Danish pig country. At one farm, Baldershave, 35,000 pigs are born every year. Soren Sondergaard's farm has been in his family for five generations and the UK is one of their biggest markets.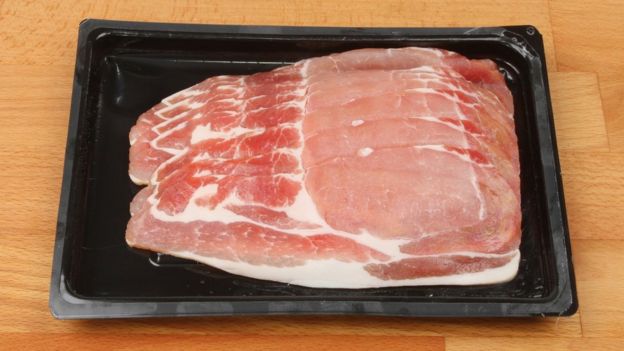 "We follow it a lot, and we keep an eye on what is happening in the UK at the moment," says Mr Sondergaard.
"We hope of course we can continue to do trading together, but we have 130 markets all over the world which we will be looking to instead if it will be a hard Brexit."
The Danish port trade with the UK started 150 years ago, and now about 25% of all UK imported pork products come from Denmark.
What might happen to food exports after Brexit?
The single market has meant there are no tariffs on the food we import from this Nordic country. There have been warnings from the meat industry that if the UK adopts world trade tariffs then imported food could be more expensive.
Transport Secretary Chris Grayling said earlier this month that the UK would respond by: "Growing more here and buying more from around the world".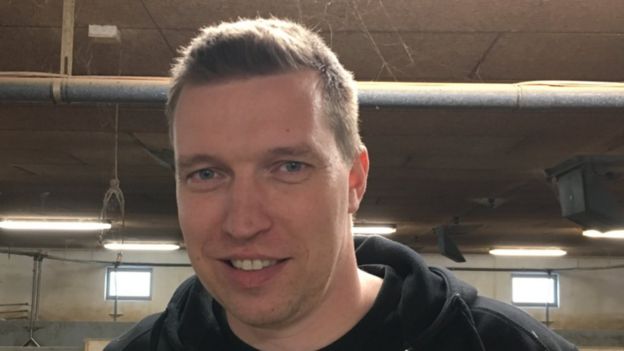 At the annual conference of the Danish pig industry, there is a positive mood about Denmark's future trading relationship with the UK. Brexit is one of the key issues on the agenda.
"The ideal situation for us would be that the UK would remain within the European Union, that unfortunately is not going to happen," says Christian Fink Hansen, from the Danish Agriculture and Food Council.
"So we hope that we will reach an agreement that will be as close as possible to the current situation."